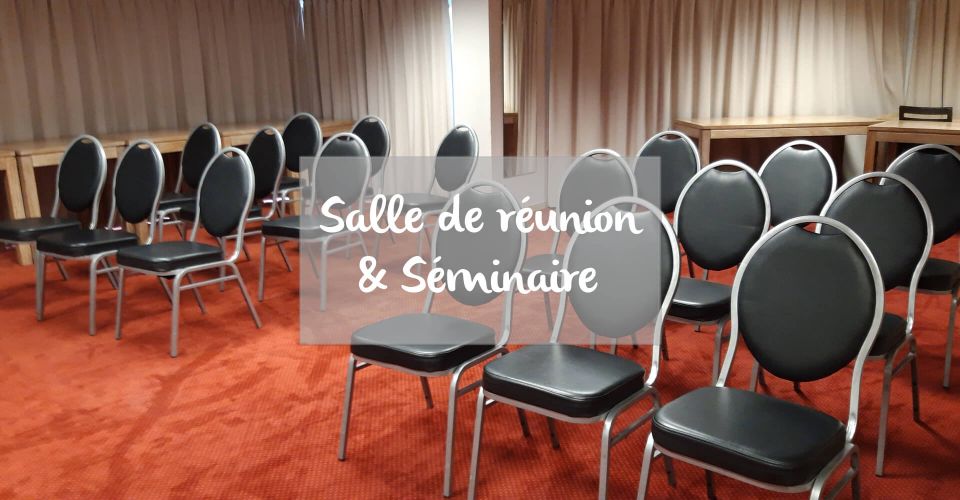 Organise your professional event
At your Brit Hotel Tours Sud - Le Cheops
Take advantage of the facilities and location of our establishment in Joué-lès-Tours to organise your study day, your work meeting or your general meeting in our 3-star hotel establishment.
Our professional welcome and our smile will accompany you throughout your meeting with us.
For a family event, a company meeting, an "afterwork", a general meeting for an association, a sports or leisure club, we offer you various " Cocktails " formulas prepared by our Chef in the kitchen.
Whether it is lunch or dinner, we will personalize your need as best as we can.