The tourism in Tours is initially based around the Châteaus of the Loire, if one is to judge by our motto, 'Tours, the Capital of the Châteaus of the Loire'
The Châteaus of the Loire
A mark of royalty, the Châteaus of the Loire are estates worth visiting.
Located in the Loire Valley, a region listed as a UNESCO World Heritage Site, these châteaus are, very simply, true wonders of France.
For the most part, these châteaus where erected during the Renaissance period, when Kings of France would take up residence in the Loire Valley.
The Château d'Ussé; The Château d'Azay-le-Rideau; The Château de Villandry; The Château de Loches; The Château d'Amboise; The Château de Chenonceau… These are just some of the Loire's châteaus that are closest to the Brit Hotel de Tours.
Below is a video exploring 6 imposing châteaus in the Loire:
Amboise, Chenonceau, Chambord, Ussé, Azay-le-Rideau and Cheverny
The city of Tours
The inhabitants of Tours bid you welcome to their city.
The administrative centre of the Indre-et-Loire region, Tours has more than 300,000 inhabitants.
Here are some ideas for what to visit in Tours:
The Château de Tours
Long ago, the Royal Château de Tours was erected partly in wood, under the Carolingian dynasty.
In the 11th century, the château was rebuilt in order to be more imposing, in stone, under the tutelage of Geoffroy Martel, who claimed ownership of La Touraine.
The visits of the Château de Tours take place from Tuesday to Sunday, between 2pm and 6pm; entry is free.
The Saint Gatien de Tours Cathedral
The Tours Cathedral draws its originality from its unique construction.
Indeed, this took nearly 400 years.
At first conceived in the Roman style, the building became, as its construction progressed, a Gothic cathedral.
Consequently, it has been listed as a historical monument.
The Tours Cathedral is the resting place for the children of Charles VIII and Anne of Brittany (originally of Nantes) (link).
Botanic garden of Tours
Built in the area of the ancient 'Saint-Anne' stream which joined the Cher and Loire rivers, this botanic garden boasts the status as being one of the oldest such parks, having been built between 1831 and 1843.
Lovers of botany will be delighted with this Garden of Tours, which gives prominence to numerous species, the oldest of which are the 'ginkgo biloba' and the 'giant sequoia'.
The Tours greenhouses were renovated in 2007 with the aim of accommodating different plants from South Africa, from tropical countries...
Also, to delight the children, a mini-farm has been installed where one can come across different exotic species.
The Museum of the Beaux-Arts
Tours' Museum of the Beaux-Arts is housed in one of the most magnificent sites in Touraine: the Palace of the Archbishops of Tours.
Listed, of course, as a Historical Monument since 1983, it has possessed many treasures taken from Tours' houses and churches since 1792, a symbolic year of the Monarchy's demise...
Tours' Museum of the Beaux-Arts opened to the public in 1795.
In front of this palace, a formal garden was erected.
A symbol of Tours' opulence, the Lebanese cedar, as wide as it is tall (around thirty metres), was planted in 1804.
Below you can see the video 'A Visit of Tours' in High Definition:
Useful links:
The Departmental Committee of Touraine Tourism:
Full of ideas for tourism, hiking, the Loire Valley, vineyards...
An article on the city of Tours on the Brit Hotel's blog:
Discovering Tours
Accommodation for Cycle Tourists
It is possible at the Brit Hotel Tours Sud
The current trend of Cyclotourism is more than a fashion and more and more, we host tourists who come to visit the region... by bike !
It is true that our region is very pleasant to come and stroll around, learn about history, and admire the famous Châteaux of the Loire and their many parks.
The Loire à Vélo, a well-known protected route, is only a short distance away from our establishment. If you're in the area and your body is starting to cry out for food and lodging, think of our hotel and restaurant.
Give us a call and we'll answer all your questions.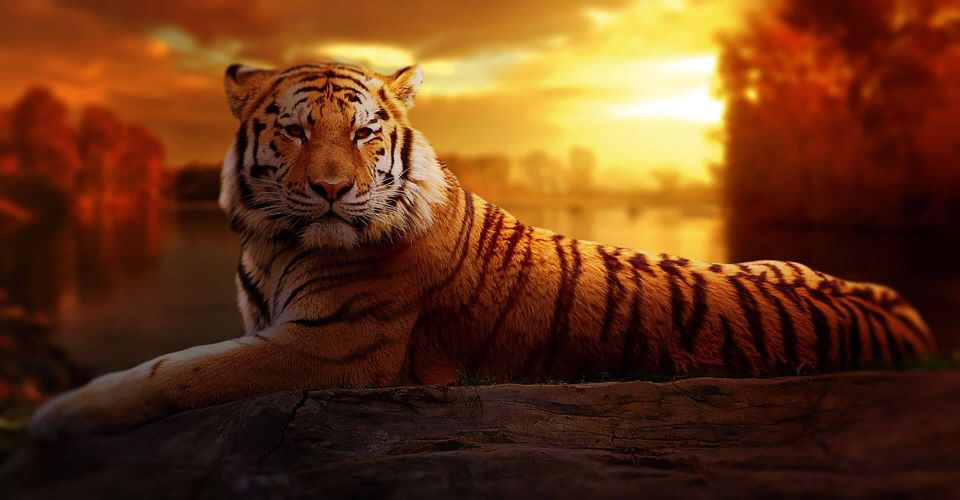 Zoo Parc de Beauval
1 hour drive from our hotel
The Beauval Zoo Park has been attracting a huge number of national, European and even international tourists for decades now. It must be said that nearly 35,000 animals roam the 40 hectares of the Parc de Beauval, located in Saint-Aignan-sur-Cher. It's worth the trip, isn't it?
With friends or family, there is no shortage of ideas for those who wish to explore the surroundings of Tours, starting with the Chateaux de La Loire, a real historical tour in the most beautiful Châteaux in France.
And if you prefer to have fun in more sporting activities, why not let yourself be tempted by karting or paintball? There is something for everyone near our hotel!
Discover the activities near Tours